Evening diva's,
Listening to the dream girl soundtrack, nursing a hurt stomach in and a little bit of a broken heart. It's final's week. Life is crazy and so is learning about humility.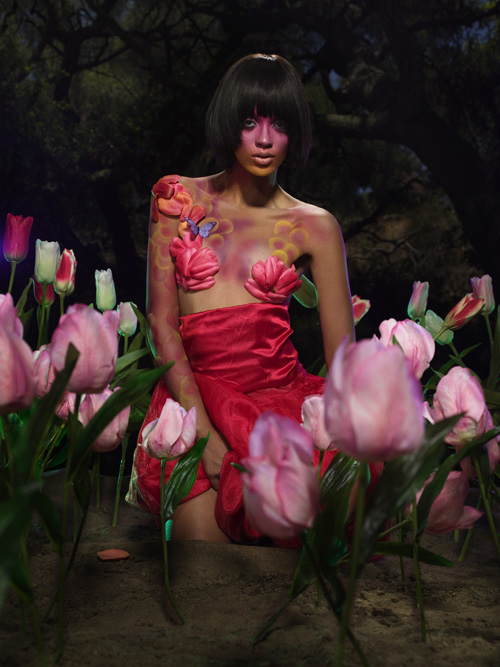 Nevertheless, congrats to Saleisha Stowers on winning America's Next Top Model. I, like Tyra, never thought she'd make it into the final 3. She is, at best, pretty "black girl next door" and her sweet personality is often times exasperating and a bit forced. I originally cheered Bianca. I thought she had a wonderful exotic look, but a rotten personality... almost reminescent of Jade's arrogance and inability to empathize with others. I hated how she treated Heather. Jenna, hands down, was the strongest model in the house, but seeing that Tyra feels she must humble the girls and impose emotional break downs break downs in order to create some Cinderella Effect, guarded Jenna had no chance.
But after the Covergirl commercial, it was a wrap. Saleisha has fantastic camera presence. She's charming, confident, and articulate (so important). Plus, her runway walk is fierce. So more power to her. You go girl!
... I wonder if BET will take Saleisha under their wing, as they've done with previous Top Model Queens Eva and Tacara.

More flyness to come, promise. Soon as I get finished writing these papers!

-With flyness, funk and finals,
IKE