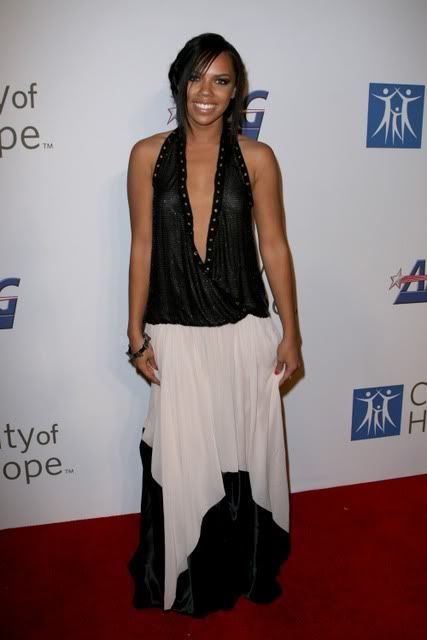 Kiely you look crazy!

Cheetah Girl Kiely one the red carpet of the Spirit of Life Dinner and Awards looking like a witch. This blousy black and white gypsy-goth get-up is completely unflattering to her figure and particularly to her breast. Where is her stylist? Why would you allow a teeny-bopper star to be photographed in this. Let's not influence the tweens with bad taste. Thanks.
Jennifer Lopez you look crazy!
Jenny from the block has a little diva in the oven, but has she lost her mind? She kicked off her tour with Marc Anthony in Vegas in this disco get-up that she borrowed from the costume room of Mamma Mia. There are much more stylish ways to conceal a swollen belly. We excuse her because she is pregnant and subject to mood swings and compromised decision making, but after baby, Jennifer, don't do this again. Thanks.